'Maths is Fun' morning at Ashlands .
Each half term the children have a 'Maths is Fun' morning in school. This is when they basically have fun doing maths (as the title of the morning suggests). We believe that if children enjoy a subject they learn better. This term each class from Year 1-6 have been joined by Leeds Becket Teacher Trainee Maths Specialists. They have had fun joining in with what we have been doing across school and have brought along their own 'Maths is Fun' activities.
Have a look at some of the fun things the children have been doing…..
The children in Reception have been learning about the language of addition and subtraction.
In addition they have created paper chains to show how many chains are one colour, how many are another colour and how many altogether. They have recorded this independently on a part whole model. The part whole model is what we use to show how two groups of objects can be counted and represented and then brought together to show the total of the two groups. The children did this with paper chains, class room objects, toys and other things that could be counted.
In subtraction the children have been getting all Christmassy. They have counted how many presents Santa has delivered from his sack or sleigh. They have made up Elf math stories and played Santa skittles. In fact lots of things have been taken away…. Chocolate coins have been eaten, Christmas light bulbs have gone out, Crackers have been pulled and Advent chocolates eaten! There has been much use of the language 'take away', 'leave', 'fewer', 'less' or 'left.' The children have also tried to record what they have done. Let's just hope there are some Christmas items left in the classroom before Christmas arrives!
Maths Challenge at Ilkley Grammar School.
On Tuesday 21st November six children from Year 6 went up to IGS for a Maths Competition. There were three rounds. The first 2 rounds were problem solving and then there was a speed round. Ashlands came third overall and everyone was very proud of themselves.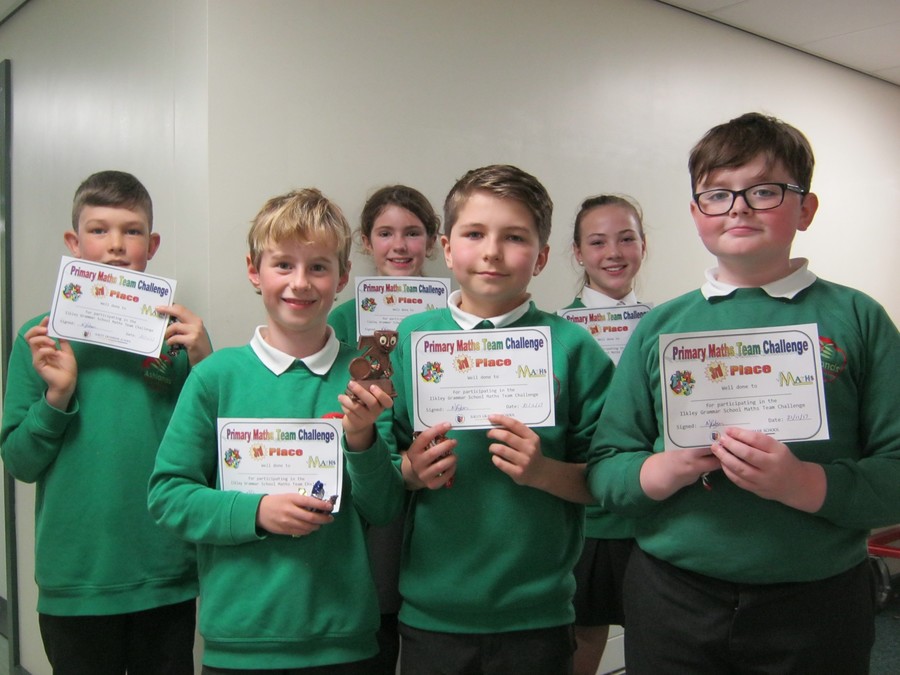 Gifted and Talented Workshop at Westville House School, Novemeber 2017
On Thursday 9th November some of our children from KS2 were invited to Westville House school to take part in a Gifted and Talented Workshop. On arrival the children were split into teams and taught how to solve a range of maths related puzzles, that initially appeared impossible, using logic. After a break the teams were set the challenge of solving 10 puzzles in 30 minutes, not as easy as it sounds!'
TEAM 1 ASHLANDS WON!!! Well done to Isabel, Freddie and Eddie who received a Sudoku book.
Visit from White Rose Maths Hub, May 2017
Mrs Smith from the White Rose Hub visited us on Wednesday 25th May 2017 to model maths mastery lessons in Y5 and Y1. The staff and children got a lot from the sessions and we are now working on using some of these strategies to help build on our maths mastery curriculum.
Maths Week 2016
Ashlands Primary school have celebrated another successful and fun maths week. The theme of the week was 'The Art of Maths' where Maths skills were taught and applied through many other subjects. Basic skills were practiced throughout the week and problems solved. The new resources, recently purchased by the school to encourage the children to use their logic and reasoning skills, were enjoyed by all the children across school. Upper Key stage 2 enjoyed a visit from the 7puzzle company. Throughout the week children baked, investigated, played puzzles and games, used the local woods and looked at pattern in shape, art, poetry and music. The children used the outdoor environment to complete trials, make art work and measure. Older children made different themed maths games for the younger children to play and enjoyed a session teaching them how to play it.