Welcome to Year 2.
2 Cherry - Miss Archdale
2 Beech - Miss Dicken
Useful Year 2 Information
Monday- New reading book sent home
Weekend book returned to school
Wednesday– Outdoor PE.
Please ensure children come to school in their outdoor PE kit
Friday – New spellings, homework, and weekend book set home.
Completed spelling and homework handed in
Reading book handed in to be quarantined (ready for a new one to be
issued on Monday)
Please ensure children bring their water bottle and reading book into school everyday.
WELCOME BACK YEAR 2!
Year 2 have had a great first day back at school. The Year 2 Team have loved seeing all of the children's happy, smiley faces and hearing all about what they have been up to whilst learning from home. The children have had an excellent day. They have been extremely well behaved and a pleasure to have back in the classroom. They spent the morning looking at the story 'The Colour Monster'. They used this story to discuss their own feelings and how they might act or feel when they are experiencing different emotions. All of their learning in English this week will focus around this book, helping the children to acknowledge and understand how they are feeling. The Year 2 Teachers have lots of fun and exciting activities planned for the children and are really looking forward to the rest of the week. We hope the children are too!
CHRISTMAS NATIVITY
Year 2 have been very busy practising for their big performance. We thought you might like to see a few sneak peaks from our dress rehearsal...
CHRISTMAS VISIT
Year 2 were extremely excited to find Father Christmas and some of his reindeer helpers had come to see us. We loved meeting Santa and especially loved his furry friends. They were very cute and left us feeling extremely festive.
BEECH CLASS WIN THE TROPHY!
This week Beech Class have been awarded Mr Soutar's very special trophy. Every Wednesday Mr Soutar chooses the class he has seen moving around school and lining up the most sensibly. The winning class get to keep the trophy in their classroom. Beech class worked very hard to win this trophy. They have tried especially hard to line up beautifully before lunch on the walk to the hall and at the end of each playtime. Beech Class are the first Key Stage 1 class to win this trophy, so they should feel particularly proud of themselves.
ANTI BULLYING WEEK
This week our whole school has learnt about anti bullying week and why it is important. Our learning has focussed around a book called All Are Welcome. The children have thought about and discussed what bullying is, considered how to be a good friend and what the qualities of a good friend are. They have celebrated their similarities and differences and most importantly learnt why ALL children are welcome at our school. To finish off the week each class took part in a class breakfast. The children got to eat a breakfast sandwich and enjoy time communicating with their friends, embracing the skills they had learnt this week that help them to be a kind friend. This included; listening to each other, turn taking, cooperating and even complimenting each other to help everyone feel good about themselves.

REMEMBRANCE DAY
Today the children learnt all about the importance of Remembrance day. We thought about why we remember and who we are remembering. The children shared lots of stories about their own families too and really enjoyed listening to each other. The children also made a 'Remembrance Stone'.
The children will be bringing their stone home on Wednesday. It is their job to find a peaceful place to pop their stone. It could be in their own garden where they choose to remember or, it might be a lovely place they find on a walk where they can leave their stone for somebody else to find.
FIREWORK ART
This afternoon Year 2 created firework art using chalk, black card and a stencil that they made themselves. The children are very proud of their artwork and we think you should be very proud of them too!
OWL VISIT

Year 2 had a very special visit from not one but four owls. The children learnt all about the owls and even got to see one fly around the hall.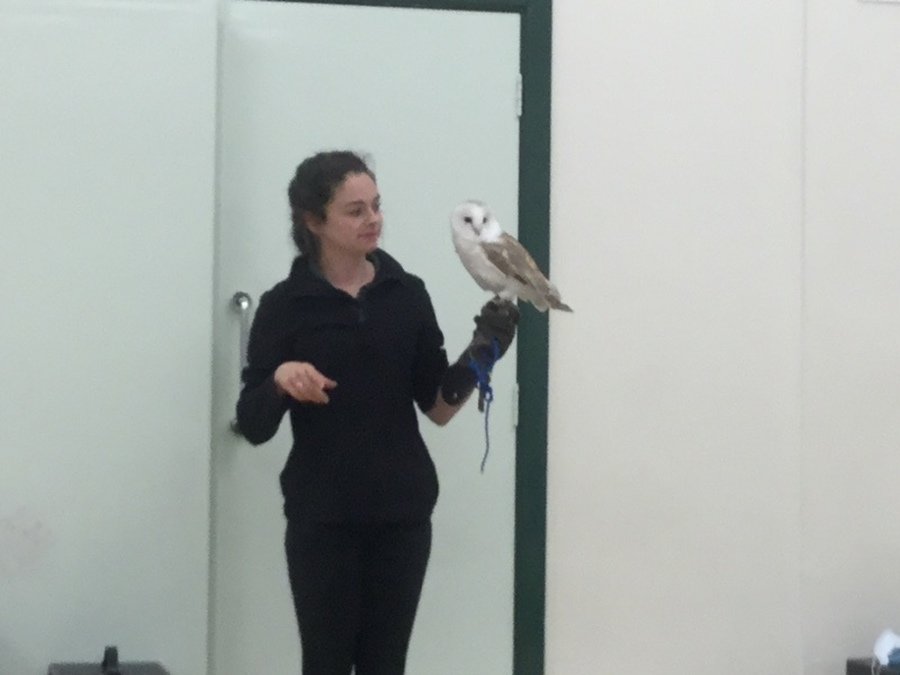 YEAR 2 AUTUMN CELEBRATION
Year 2 spent a very exciting, very muddy morning outside looking for different signs of Autumn. The children painted autumn pictures, used autumn objects to create their own autumn designs and learnt how to make jewellery using small pieces of wood which they hollowed themselves. However, the highlight of the morning was toasting marshmallows on sticks, which they has whittled themselves, to make delicious smores.
HAPPY HALLOWEEN!
Year 2 had a wonderful day taking part in an array of spooky activities. The day started with a frightful fashion show and we thought you might like to see...
Year 2 had a great day supporting the 'Hello Yellow' campaign. They spent the day thinking about their own mental health- learning and trying out different ways to help themselves feel better when they aren't feeling their best.